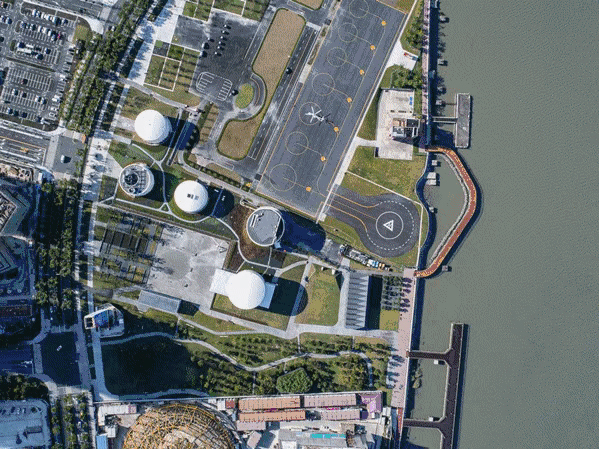 Tank Shanghai
Tank Shanghai is a non-profit contemporary art museum aiming to provide public the opportunity to experience contemporary art, nature and urban life. It was originally five abandoned aviation oil tanks locating at the West Bund area and was redesigned by OPEN Architecture in 2012. The space is transformed into a unit combining art space, plaza, greenery, bookstore, education center and café.
Visit a tour
Traffic information
Address:2380 Longteng Avenue, Xuhui District, Shanghai
• Yunjinglu Station, Metro line 11
Open time
• Tuesday to Sunday: 10:00-18:00
• Monday: close
For the exhibition construction purpose, the institution is temporarily closed from Oct 8 to Oct 29.
QIAO SPACE