Jia Aili: Harsh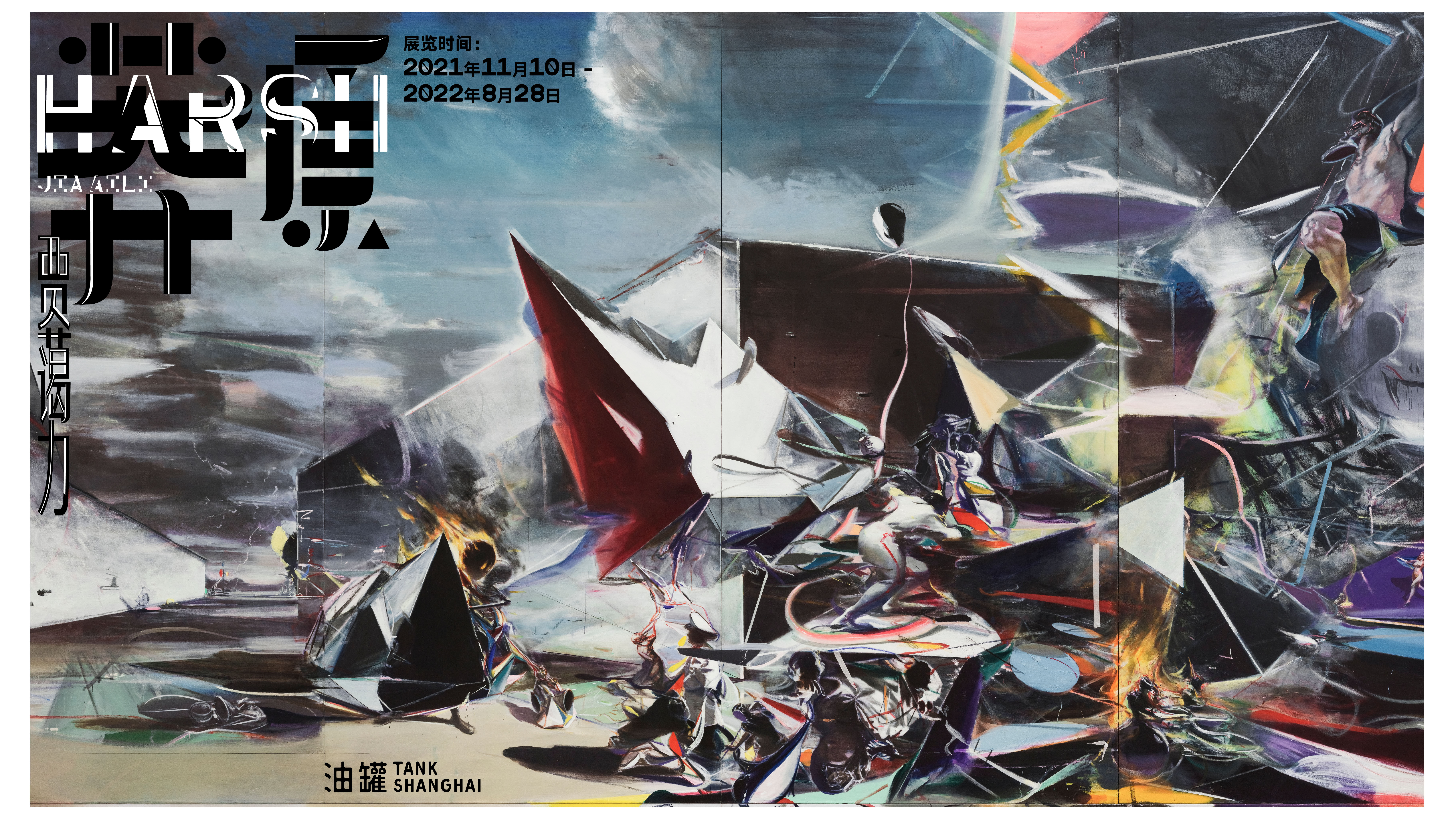 TANK Shanghai is pleased to present Harsh, the latest painting exhibition by artist Jia Aili, opening on 10 November 2021. This is Jia Aili's first major solo exhibition in China in recent years. The exhibition is curated by writer and cultural scholar Dr. Shen Qilan.
Jia Aili, Sonatine, 2021, Oil on canvas in 6 parts, 540 x 1000 cm
© Jia Aili Studio. Photo: Yang Chao Studio
This exhibition will showcase four large-scale paintings, jointly presenting to the audience the artist's deep thoughts on art and life in recent years, as well as his continuous innovations and breakthroughs in painting.
Harsh (2021), the centerpiece created specifically for this exhibition at TANK Shanghai, is Jia Aili's largest painting to date. Under the panoramic view, color, modeling and shape are inserted into a dialogue in multi-dimensional forms. Other paths the artist explores are his deconstruction of matter, groundbreaking perspectives and composition. He has created a scene of "battle of the gods on marble", symbolizing the initial scene of a harsh wasteland - it is not a wilderness, since ruins or buildings remain as time goes by. Human traces interweave through the maze of time and space, and in the gladiatorial arena of disorder and reason, things hover and fall as the past, future and present descend simultaneously.
Other works involved in the exhibition that echo Harsh include Hermit from the Planet, Sonatine and Midday.
The large quadriptych, Sonatine (2019-2021) demonstrates Jia Aili's excellent control of imagery composition, with the perspectives and colors intertwining in an incredible way to create a stunning sonatine. He emphasizes space and depth as condensed polyhedrons move through the picture to form a transcendental visual language. Multidimensional shapes are embedded and woven into each other to suggest a "sonatine" visually unfolding at the same time. The traditional visual experience is replaced by a non-linear panoramic view of space and time, and the landscape formed by dimensions and entropy is planted with memories that have yet to bloom.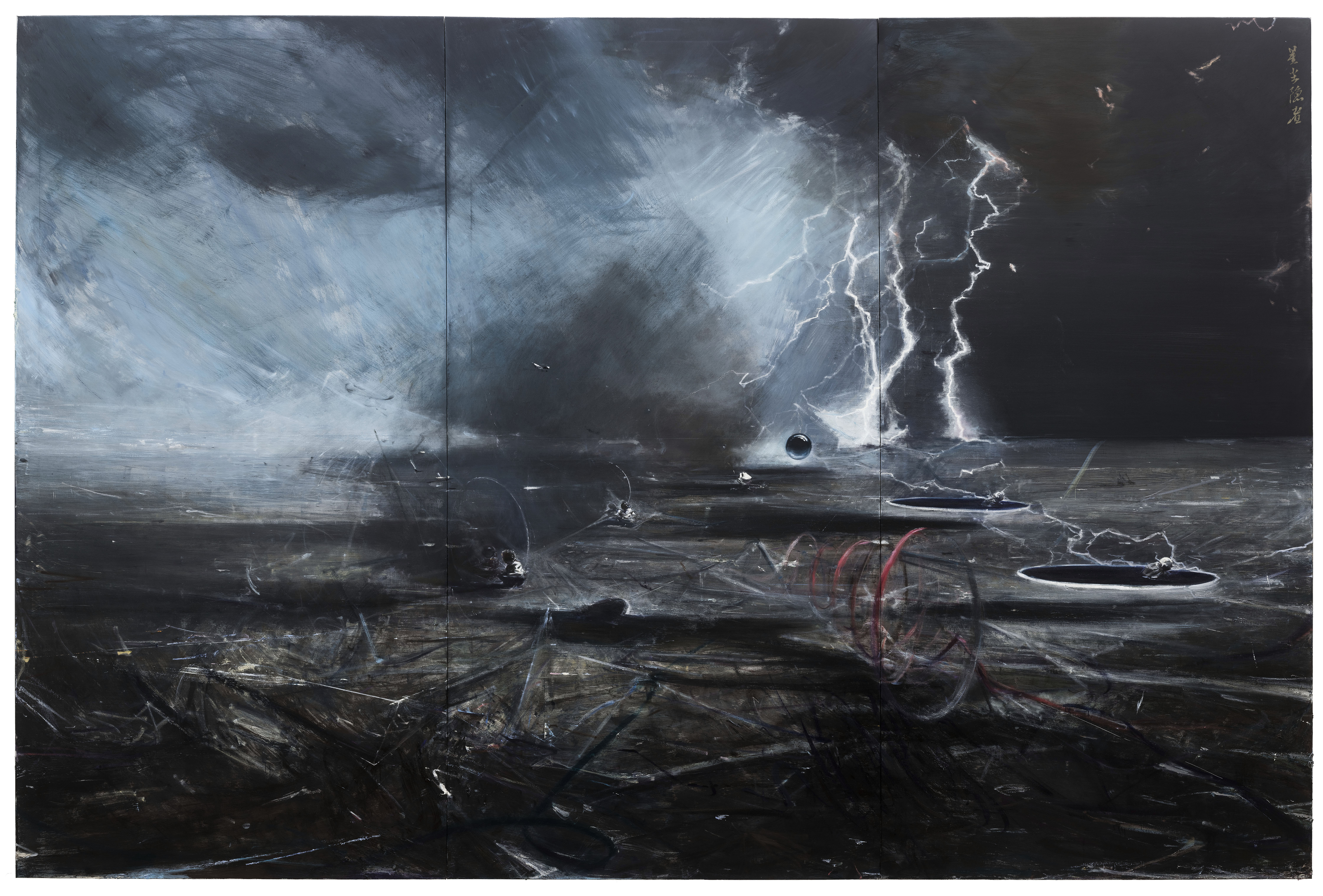 Jia Aili, Hermit from the planet, 2015-2016, Oil on canvas in 3 parts, 400 x 600 cm
© Jia Aili Studio. Photo: Yang Chao Studio
The three characters in Hermit from the Planet (2015-2016) are placed in the expanses of heaven and earth, where suspended spheres and distant lightning reveal mysterious truths that are both thrilling and fascinating. Historical images integrate with personal interpretations, and daily scenarios co-exist with astonishing potential. Standing still in front of the canvas, viewers can feel the moments of the artist "wrestling with the canvas".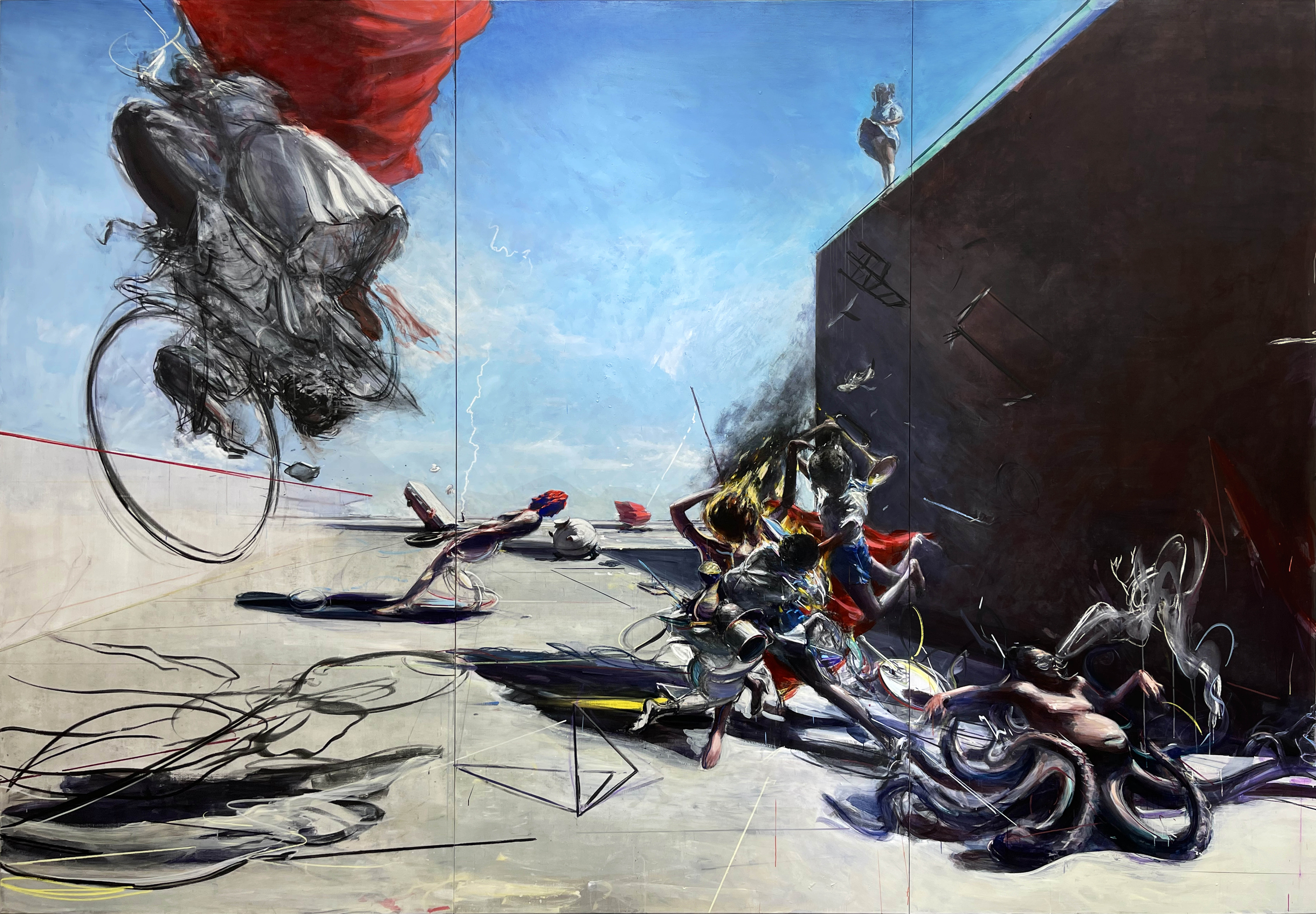 Jia Aili, Midday Detail, 2021, Acrylic on canvas in 5 parts, 400 x 1000 cm
© Jia Aili Studio. Photo: Yang Chao Studio
Midday (2021), one of Jia Aili's new works created this year, continues the artist's cold-eyed vision to create a noisy and bizarre spectacle in which fiction and reality mix with each other. Fragments and black holes from different dimensions stir up and challenge the existing cognitive order, and the synergy suddenly comes up like a fire storm, reconciling transiency and eternity.
Jia Aili says, "Art is the light of spirit, it enlightens the dust of mind." In the exhibition, the artist takes the viewers on a pictorial and intellectual adventure that confronts the image head-on and also allows one to go deeper into the painting and into self-perception. There are moments of overwhelming conquest, of suddenly being swept into a magnificent universe; in others, we have to adjust breathing and fall into deep thoughts on life. TANK Shanghai will be transformed into a solemn palace of art. Jia Aili makes it clear that there is a deeper space for painting, and he is opening up this space.
Harsh pays tribute to all determined wayfarers. In the river of time, on the harsh wasteland, everyone will perceive art through life and find his or her own difficult but glorious path.
Jia Aili Biography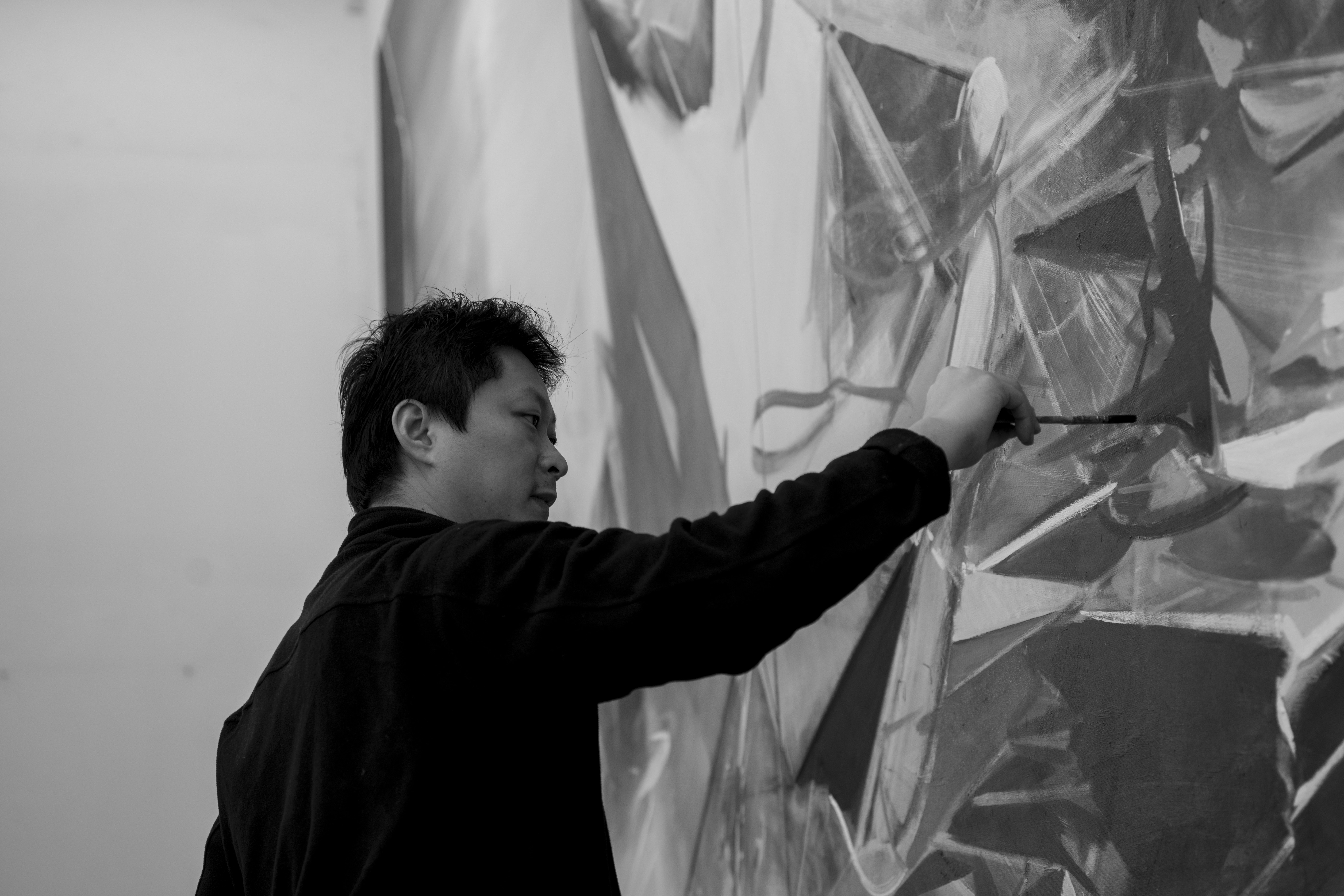 Jia Aili
© Jia Aili Studio. Photo: Lin Nan
Jia Aili was born in 1979 in Dandong, Liaoning, China and lives and works in Beijing. He is represented by Gagosian Gallery. Recent exhibitions include On Sabbatical, West Bund Museum, Shanghai (2020); Duration: Chinese Art in Transformation, Beijing Minsheng Art Museum, Beijing (2020); Jia Aili, Centro de Arte Contemporaneo de Malaga, Spain (2017); The Universe and Art, Mori Art Museum, Tokyo, Japan (2016); Hybridizing Earth Discussing Multitude, Busan Biennale, South Korea (2016); Jia Aili, Teatrino di Palazzo Grassi, Venice (2015); Seeker of Hope, Singapore Art Museum (2012); 54th Biennale di Venezia, Venice (2011); Make Believe, Institute of International Visual Art, London (2010); Good Morning, World!, OCT Contemporary Art Terminal, China (2010); and The Dharma Bums, John Hartell Gallery at Cornell University, Ithaca, NY (2010). Collections include the National Gallery of Art (Washington, D.C., USA); University of South Florida Contemporary Art Museum, (Tampa, FL, USA); Centro de arte contemporáneo de Málaga (CAC Málaga, Spain); Singapore Art Museum (Singapore); Tbilisi Art Center (Tbilisi, Georgia).