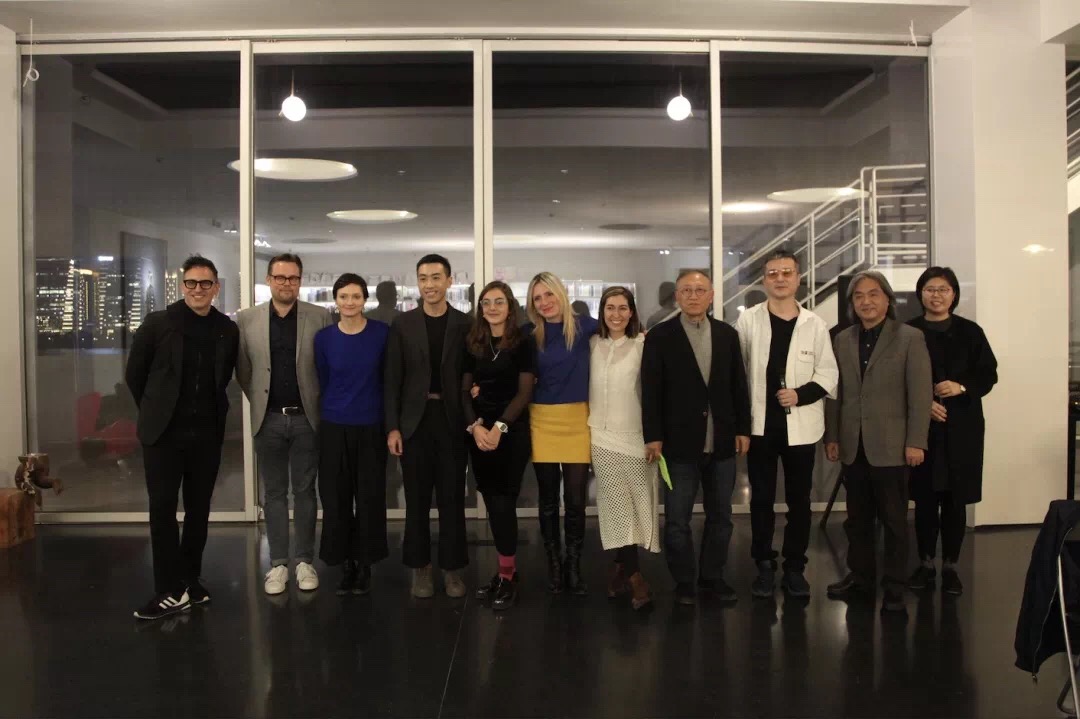 Shanghai Curators Lab TANK CURATOR Prize
Date: 29th November, 2019.
TANK Curator Prize: Out Of here
Members: Mirela Baciak, Irene Campolmi, Helena Lugo, Daniela Ruiz Moreno, Yichun
The winning group will put on the exhibition they curate at TANK Shanghai during Art Week in November 2020.
Excellence Award: Material, Space, System
Members: An Na, Chloe Carroll, Joseph Constable, Feng Jingfan, Ameli Klein, Dain Oh, Verity Seward
Excellence Award: fundingcrowd
Members: Madalen Claire Benson, Bruce Bo Ding, Marsya Maharani, Claudia Mattos, TSAO Yidi, Lauren Wetmore, Jacob Zhicheng Zhang
TANK Shanghai together with Shanghai Curators Lab (SCL) held the project presentation for TANK CURATOR Prize in the afternoon of 29th November, 2019. After a month of research and study in Shanghai, 21 young curators selected through an open recruitment at an international level presented their curatorial plans before the end of the residence project, striving for the opportunity to implement their exhibition project on the site of TANK Shanghai. The presentation was divided into three groups and carried out in order.
The guests attending the presentation include Qiao Zhibing, founder of TANK Shanghai, Wang Dawei, the Executive Dean of Shanghai Academy of Fine Arts (SAFA), Yongwoo Lee, the professor of SAFA, curator-duo Sam Bardaouil and Till Fellrath, founders of curatorial collective artReoriented in Munich and New York, and art critic and curator Lu Yinghua.
Qiao Zhibing, founder of TANK Shanghai, declared Out of Here to be the winning project of TANK CURATOR Prize at the end of the presentation. The winning group, consisting of Mirela Baciak, Irene Campolmi, Helena Lugo, Daniela Ruiz Moreno and Yichun, will put on the exhibition at TANK Shanghai during Art Week in November 2020. At the same time, other two groups were honored with Excellence Award.
TANK CURATOR Prize is an intensive and challenging residence program for young curators. The program gathers early career curators from different countries and regions of the world and looks ahead to the future with an international perspective. Offering a multicultural environment, the program inspires the participants in forms of exploration, experimentation and experience and cultivates the curators to lead the cultural and art world trend.
The initiation of SCL TANK CURATOR Prize is to honor young curators from the world with innovative exhibition projects, which coincides with TANK Shanghai's aim of having meaningful exhibitions and incessant exploration of contemporary art institution and social relations. As a forward-looking award, TANK Shanghai intends to support curators to broaden the boundaries of art and to build a more extensive and correlated art ecosystem.